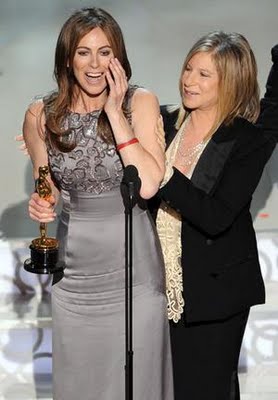 It was great to see that "Hurt Locker" won for best picture at the Academy Awards....
I'm sure Kathryn Bigelow has to be just a BIT happy to win over her former husband, James Cameron, and his entry, "Avatar."
And hey, kudos to Sandra Bullock and Jeff Bridges, as well.