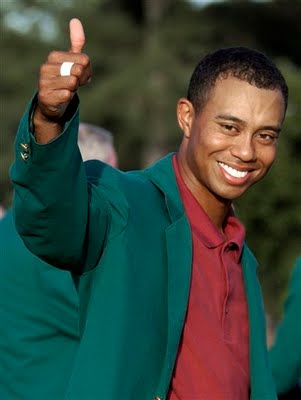 Tiger Woods is returning to golf next month at the Masters.
We all know that he's been out of golf, after the infamous sex scandal.
According to the AP, Woods noted: "The Masters is where I won my first major and I view this tournament with great respect. After a long and necessary time away from the game, I feel like I'm ready to start my season at Augusta."
Was it long enough? You be the judge...
The Masters begins April 8.