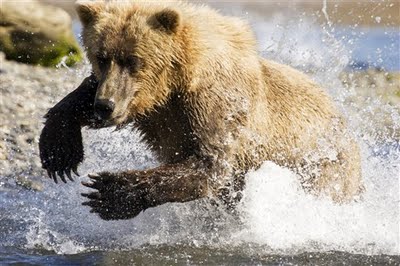 Finally, a show worth watching. You're not lost on an island for years or left trying to figure out why an annoying mother of eight still is on TV.
No, just check out The Discovery Channel's latest nature project, "Life."
Obviously a lot of people have been doing just that, because according to the Nielsen ratings, it has garnered the network's best ratings for a new series in a decade.
The huge undertaking was four years in the making. When you tune in, you'll see footage shot in high definition. That pulled in 11.8 million viewers during the first episode at 8 p.m. Sunday. The second episode immediately followed and reached 11.5 million viewers, according to the Nielsen Co.
So give it a try. It's far better than enduring a lot of no-talent chumps attempting to sing or dance.