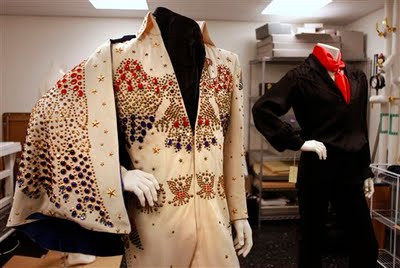 .... Newseum, for hosting an exhibit dealing with The King ... yes, Elvis.
Presley will be featured in the exhibit that opens March 19 at the the U.S. journalism and free speech museum in Washington.
Hey, who can argue that he loved freedom of expression?
According to a report by the AP, Newseum President Ken Paulson says negative newspaper coverage of Elvis helped make him the king of rock 'n' roll. Critics initially hated his music and his moves, but teens went wild.
The turning point came when Elvis served for two years in the U.S. Army. Parents could not hate him anymore, and the news media eventually came along, too, the AP notes.
So make your plans now to head to D.C. You'll even get to see Elvis' 1957 Harley-Davidson motorcycle.