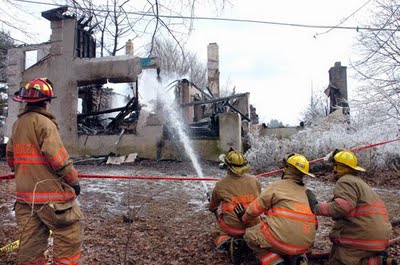 Fortunately no one was hurt in the fire that swept through and destroyed the home of state Sen. Stewart Greenleaf. But that can't make the early morning fire on Sunday any easier to swallow for Greenleaf and his family.
Authorities don't believe it was arson; it was not deliberately set. As the investigation proceeds, it is being considered an accident.
But our condolences go out to Greenleaf and his family. Greenleaf, by all accounts, is one of the "good guys" in government, and it's sad to see this tragedy hit him.
We hope that Greenleaf and his family recover from this tragedy quickly.
Our thoughts are with them.