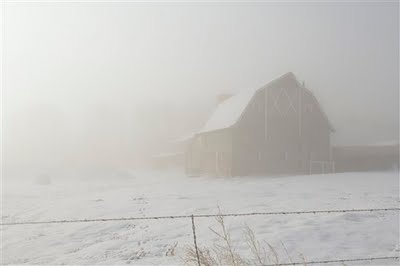 A lot of us probably were none too pleased to be cleaning off our cars this morning and cautiously making our way to work.
But we have NOTHING to complain about.
Just consider these Associated Press photos.
One shows buses encrusted in ice and snow at the back lot of a bowling alley in the Omaha, Neb., suburb of Elkhorn, where a fire was being put out Thursday. A winter storm with bitter cold temperatures and blowing winds was traveling through the region.
In the other photo, a farm is shrouded in morning fog near Boulder, Colo., where overnight temperatures dipped to 16 degrees below zero.
Now, feel better?