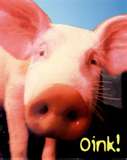 If you've been wanting to get a swine flu shot -- or H1N1, as it's now called -- you can get one on Friday in Lansdale.
The Montgomery County Health Department will hold an H1N1 flu clinic from 2 to 5 p.m. Friday at Trinity Lutheran Church, 1000 W. Main St., Lansdale, for any resident who would like to decrease their risk of contracting the H1N1 virus.
There is no charge for the immunization.
Contact the Health Department at (610) 278-5117. A screening form can be found at www.health.montcopa.org. Residents can download, print, fill out the form and bring it to the H1N1 flu clinic. Residents must bring their driver's license.
Hope this helps!