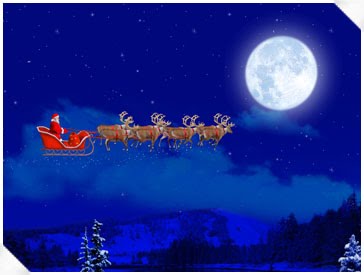 It's Christmas Eve... so turn on WXPN for the 24-hour extravaganza, or WMGK for nonstop Beatles music today.
Watch the old "Bell Puppets" DVD -- you know the one from the phone company that features those great marionettes.
Wrap those gifts, bake some cookies -- and be sure to leave some for Santa.
Take time to remember what Christmas really means.
Hang those stockings and share the love and joy of the holiday.
SANTA'S ON HIS WAY!