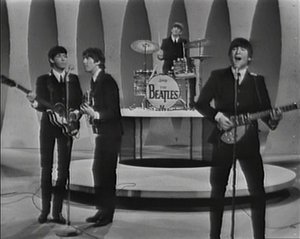 OK, we're almost at the end of the week.
And, for a Beatles fan, there's nothing better than nonstop Beatles music....
so if you're of a like mind, check out WMGK, 102.9, today, Feb. 27...
The Beatles were voted the top band of all time in their recent poll, so today it's all Beatles, all the time!
And be sure to check out The Reporter as you're listening to the fab four!