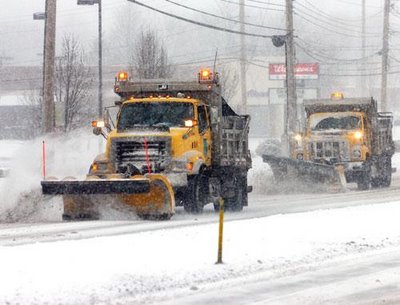 Online editor Chris Stanley snapped this photo today...
What better way to start March than gripped with the fear of the impending snowstorm? And what better way to greet the first Monday in March than snow, snow, snow... schools closed, accidents scattered everywhere, traffic snarled...
gotta love it, right?
Just as visions of spring began to dance in my head last week, this comes as a slap-in-the-face reminder that winter is NOT over just because March starts...
Hmmm... in like a lion... can the month please be a lamb now?
Although I love the "Snowfall" song in December, it's starting to sound a little sour.........