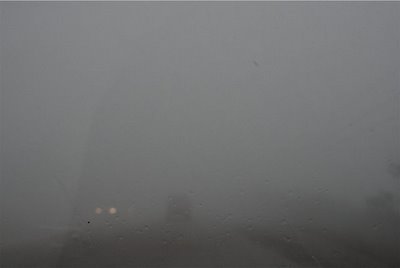 Yes, Monday morning. Drivers always seem a little fuzzy after the weekend off.
But combine Monday morning and the pea-soup fog we had today -- and the idiocy of drivers who refuse to turn on their headlights and the commute is even more "interesting."
This isn't my photo, but it could have been. With so many cars driving without their lights on, it made the commute extremely dangerous.
TURN ON YOUR LIGHTS!!
I say it over and over and over again. Just wish these idiots would listen!