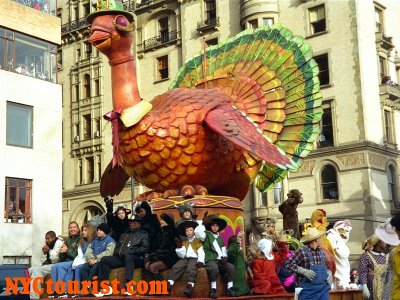 What would Thanksgiving Day be without this great turkey from the Macy's Day Parade? Now, if they would just stop featuring those STUPID Broadway show snippets.
But really, folks, have a wonderful Thanksgiving.
Gather with friends and family. Eat too much. Laugh. Maybe cry.
Remember loved ones absent from our sight.
Start a new tradition.
Help with the dishes.
Save room for pie.
Say a prayer. And give thanks.