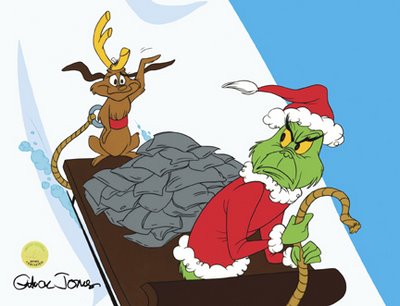 OK, now that the election is over, it's time to rant about something else.
And this something started BEFORE the election -- on Halloween, to be exact.
That's why I thought it must be a joke.
But no, apparently not.
Even though it was Oct. 31, one radio station in Philly has gone to all Christmas music, all the time.
Yep, time to cover your ears and be VERY careful if you're flipping through stations on your car radio.
When I first heard this, they were touting it as a celebration of the Phils winning the World Series -- Christmas coming early and all that.
But it has persisted. Gone on and on.
It's like driving by an accident and having to look. Every so often I have to check to see if it's true, but yes, they are still playing Christmas music.
Don't get me wrong; I like holiday music. When it's much, much closer to the actual holiday!
But in October? And November?
Who the heck is in charge at this station?
Maybe it's the Grinch... this is sure to get lots of people in the mood to "steal" Christmas.....