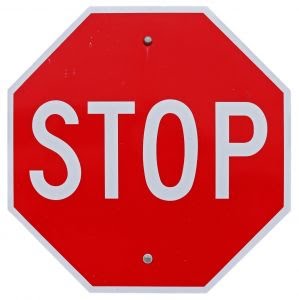 ANYONE RECOGNIZE THIS SIGN?
I didn't think so -- at least not the two people who blew through these signs coming onto Susquehanna Avenue in Lansdale around 7 this morning.
Special thanks go to the jerk who almost rammed the driver's side of my car... nothing like near death to get that heart beating!
Come on, people. It's not that hard. S-T-O-P ON A BRIGHT RED SIGN ... come on, what does it mean? Yes, you must put your foot on the brake and bring your car to a full ... STOP!
Police shouldn't have to waste their time monitoring intersections, but it seems more and more like drivers are too stupid to figure out for themselves what they're supposed to be doing.
So perhaps stepped-up enforcement is the only answer.