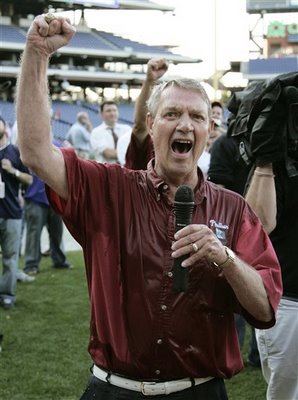 Associated Press Photo
I'll be the first to admit that I am NOT a pro sports fan. But my dad loved the Phillies -- he'd watch them no matter what, hollering at the TV, but a fan nonetheless.
And between the voices of Richie Ashburn and Harry ... well, let's say I heard them for a long time through many a summer night.
My dad has been gone for more than nine years now, so I'll say his farewells...
you'll be missed, Harry..
Whitey is no doubt glad to see you, though...