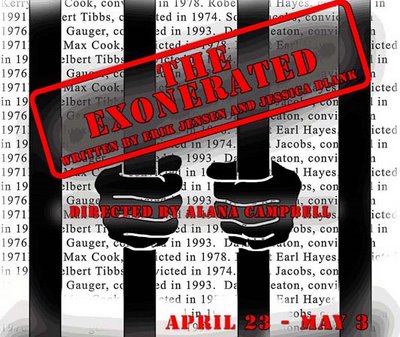 GO SEE THIS!
If you possibly can, head to the Theater of the Seventh Sister in the Stahr Performing Arts Center in Lancaster (www.seventhsister.com) for the production of "The Exonerated."
It's a moving, thought-provoking production that looks at the death penalty through true cases of people sent to death row -- who were innocent. It's hard to listen to some of these true accounts and accept that this happened in our justice system. But they did.
And it will make you take a hard look at the death penalty.
It's a great show and you can still catch it through May 3 -- check their Web site for details.
Bonus -- one of the outstanding performers is Scott Alex Miller, an ad salesperson right here at The Reporter in Lansdale.