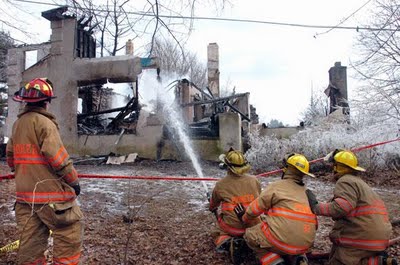 If you were planning to head out to the Lansdale Historical Society's community program tonight on the history of local firefighting -- DON'T.
It once again has been postponed. It originally was set for Feb. 9 and 11; the snow pushed it back to Feb. 16 and 25.
Now it is set for March 9 and 18. Hopefully Mother Nature will cooperate!
Call the society at 215-855-1872 for more information.