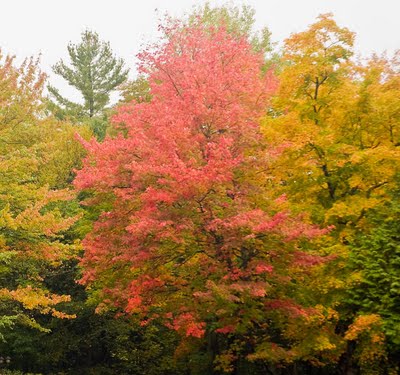 I feel cheated!
Today is the first FULL day of autumn and what do we get? Hot, humid weather!
No fair!! I suffered through August's hot, dank days, focusing on the promise of cool, crisp weather.
OK, Mother Nature. I'll let a few days slide. But please ... enough of the heat and humidity!