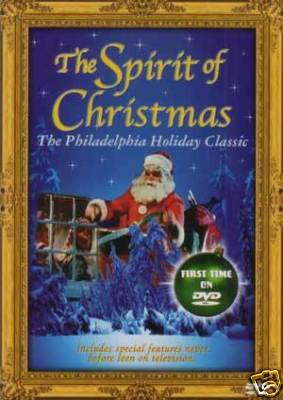 If you've lived in the Philadelphia area as long as I have, surely you know "The Spirit of Christmas," that great old show that was sponsored by the telephone company and included "Twas the Night Before Christmas" and "The Greatest Story Ever Told."
The Mabel Beaton marionettes acted out the two stories, and old commercials were included.
You can still catch it on Channel 12 from time to time, and I have an old VHS taped copy.
But a few years ago I stumbled upon it on DVD and had to get it.
We always watched the show at Christmas, and for years had to rely on my old tape. We jokingly called it the "Bell Puppets," since Bell Telephone had been the sponsor.
Now we can just pop in the DVD and enjoy, which we do every year. It's part of our traditions.
So if you remember the "Bell Puppets," I hope you've discovered this DVD too.
It's a great tradition to pass on!